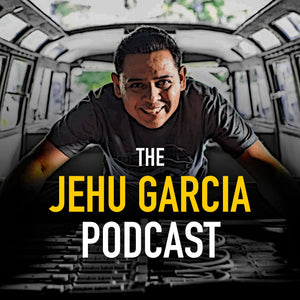 I finally started my podcast, The Jehu Garcia Podcast!
I always wanted to start on of these, and finally I get the chance to do it! This is going for the long haul so please 
subscribe so you never miss an episode.


The best way to describe my podcast is as follows:


The Jehu Garcia Podcast, part of JAG35 Media, is a show about "ideas and technologies that empower". We cover the bleeding-edge ideas and technologies that are revolutionizing the present, shaping our future, and drive humanity forward. This includes clean tech & EV's, emerging tech, science innovation, and other related science and technology topics. The show is hosted by technology influencer Jehu Garcia ("The Battery King", as VICE Media calls him) as he converses with industry experts, scientists and even celebrities.


Thanks for joining me on
The Jehu Garcia Podcast
, this is episode #1. As you know I'm Jehu Garcia and my guest today is Bryan Jimenez, he's the founder, brand strategist and creative director at Archimedes Strategic Branding, and the host of The Archimedes Effect podcast.
Check out the podcast full episode here:
.
Want to know more about me? 
---
2 comments